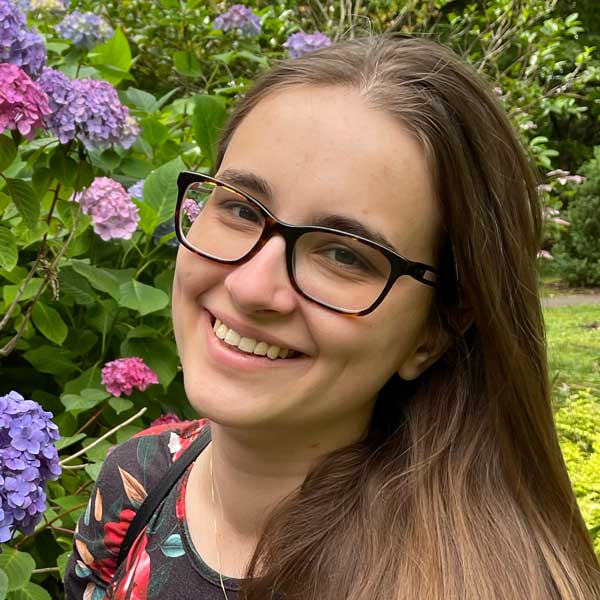 Monica Skrzypczak
Interdisciplinary Artist
To raise our minds to our Creator, that is why Monica Skrzypczak launched her journey of being a sacred artist, abandoning all else for love of God and the pursuit of bringing beauty to the laity. A painter since childhood, Monica initially chose the engineering side of theatre – Technical Direction – as her path until, after graduation, she realized a life without art would be to deny God the talent He Himself had given for the encouragement and edification of the Body of Christ.
Throwing caution to the wind, with no formal education in art besides a class here or there, she launched Outpouring of Trust in 2018, based in Rockford, Illinois. Under the patronage of Our Lady, she crafts artistic gemstone rosaries with bead-specific meditations to delve deeper into the rosary, and is currently working towards painting 49 titles of Mary based on the Litany of the Blessed Virgin Mary, the process of which is detailed in her Patreon.
Most recently she has been commissioned to illustrate 'The Traditional latin Mass, A Missal for Children' by Kimberly Fries, and the workbook and chart for 'What We Believe, the Beauty of our Catholic Faith' by Ascension Press.
Working in the classic medium of oil paint, she seeks to sink deeper into intentionality, meticulously researching each topic, working out compositions in the chapel, studying references in sketch, before finally moving to the canvas for the multi-layered painting process. For more information, visit her website at outpouringoftrust.com and follow the journey on Instagram @outpouringoftrust.sacredart and @outpouringoftrust.rosaries as well as Facebook at Outpouring of Trust.
Monica's Work
---